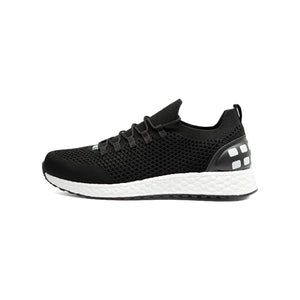 TRU
TRU INTEGRA - Running Shoe
Sale price Price $75.00 Regular price $95.00 Unit price / per
Integrating
Fashion & Function
The Integra's name and design concept comes from the intention to  'integrate' the fundamentals of a casual everyday trainer with the inclusion of our patented insole grip system to retain our company's focus on high quality, performance products.
Too often people want to 'corner' footwear into one function or another. However, with Integra we combine the comfort of an everyday casual shoe with performance capability of being able to exercise to a high level thanks to our unique internal grip system. This allows you to interchange between you daily routine without being caught short of not having the right footwear.


Upper
A high quality, fully knit-upper, forms snuggly to your foot.  Whether on the pitch, cross training, or out for a casual walk, the TRU Integra is the perfect shoe for you.
Insole
The TRU Integra integrates TRU's patented locked-in grip technology on both the upper and bottom surfaces of the insole as well as the chassis of the shoe.  This ensure you receive a fully locked-in feel between your foot and ground when worn with TRUsox. 

Sole

The TRU Integra incorporates a highly responsive outsole to amplify the power you generate with every step you take while simultaneously absorbing the impact through your foot.